00001 Talisman Iridescent Shamanite (Black Calcite) with Druzy and Sterling Silver "FEARLESS" Goddess Tag Necklace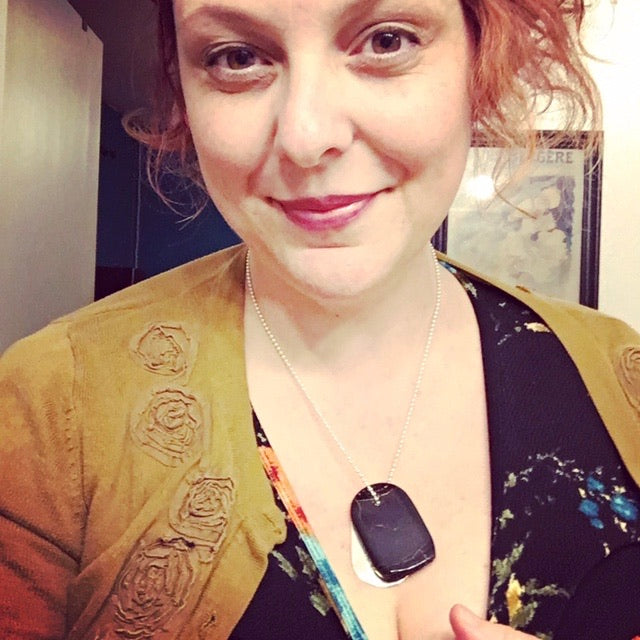 Number: 00001
Owner: Jane Lynch 
Materials:
Iridescent Shamanite (or Black Calcite) stone with crystal druzy, Sterling Silver
.......
+ ONE OF A KIND +
+ HANDCRAFTED BY FRANK & MIRÉ MOLNAR +
Energetic Qualities of the Stone and Necklace Intention:
+ Intention/Goddess: FEARLESS
+ Chakra: THIRD EYE
Used by Native Shamans of Colorado for inward journeying, Iridescent Shamanite (Black Calcite) is a grounding stone that works great with high vibrational spiritual work. The stone keeps your feet on the ground while your consciousness soars into the cosmos and beyond. Your power resting in the belief of your own internal magick. This stone is great for initiated masters or for determined and powerful beginners of the energy crafts... Such as priestesses, Wiccans, Shamans, lightworkers, healers, Creatrixes and Sha Mamas of all varieties!
Note: Our descriptions of stone uses are not meant to treat any illnesses. Please see a doctor if you have a health issue you are looking to heal.