Talisman of Tigers Eye and Copper "Sacred" Stamped Goddess Tag Necklace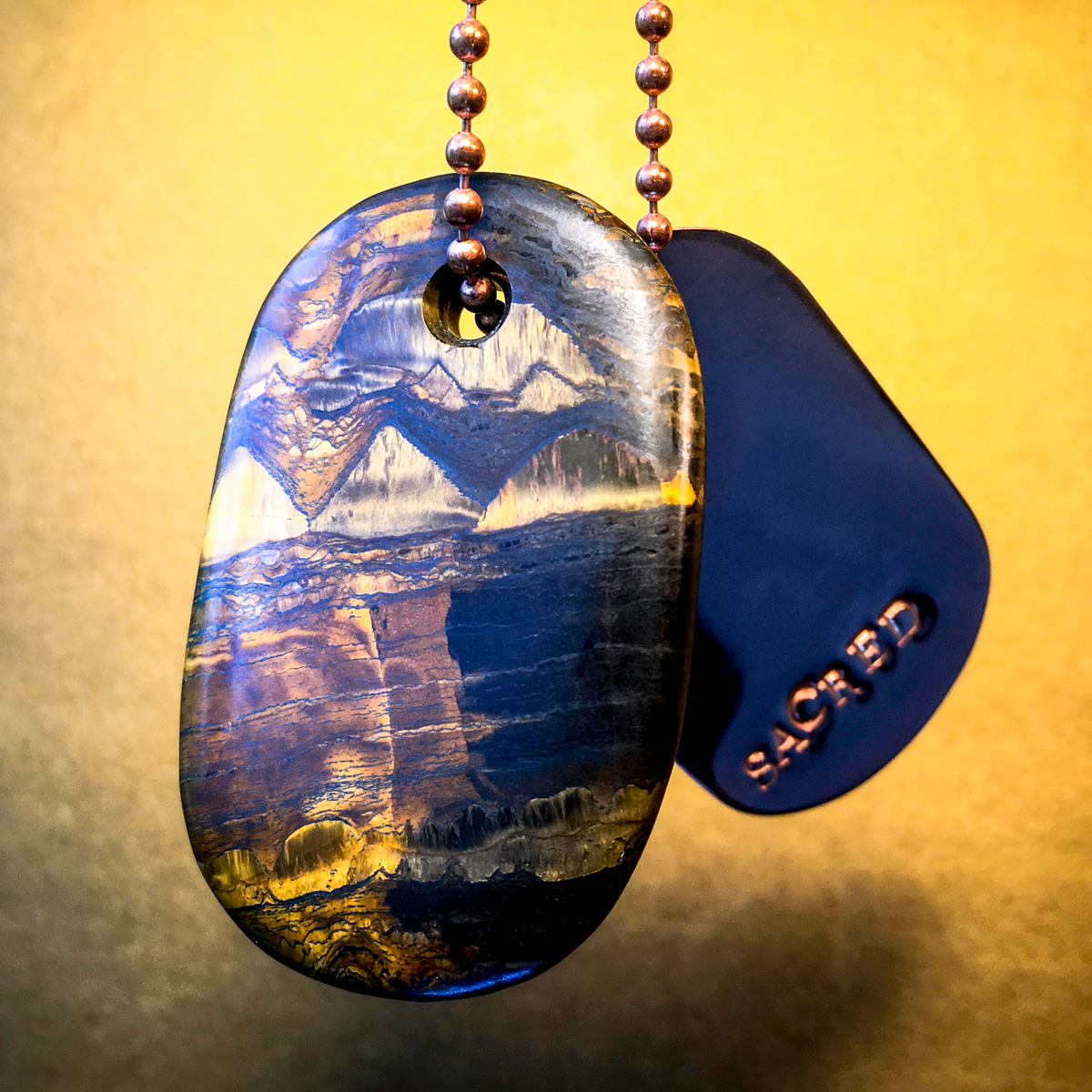 Owned by Liam Springer

+ ONE OF A KIND +
+ HANDCRAFTED BY FRANK & MIRÉ MOLNAR +
Energetic Tiger's Eye stone Goddess Tag pendant with hand-stamped Copper tag pendant on a 27inch adjustable Copper ball chain necklace with traditional bead chain connector clasps. 
Tag measures 2 inches long by 1 1/4 inches wide.
Energetic Qualities of the Stone and Necklace Intention:
+ Intention/Goddess: SACRED
+ Chakra: Solar Plexus
The ancients revered this magickal stone for its, "all seeing, all knowing eye" and the Egyptians believed it to help with divine vision and give protection. This piece was hand selected for it's beautiful natural design. There are three pyramids in its landscape which evokes mysticism and the sacred NOW in the wearer of this amulet. For priestesses, Wiccans, lightworkers, healers, shamans and Sha Mamas of all varieties!
**Copper is a grounding metal that is a great energy conductor. Worn with a crystal or stone it will amplify the stone's vibration. Copper is healing and especially balancing to the female reproductive system. Its natural oxidization only adds to its healing vibration. 
*** Allow for 1 week to ship for polishing and moon bath ***
Note: Our descriptions of stone uses are not meant to treat any illnesses. Please see a doctor if you have a health issue you are looking to heal.