Talisman of Sand Opal and Silver "Dream" Goddess Tag Necklace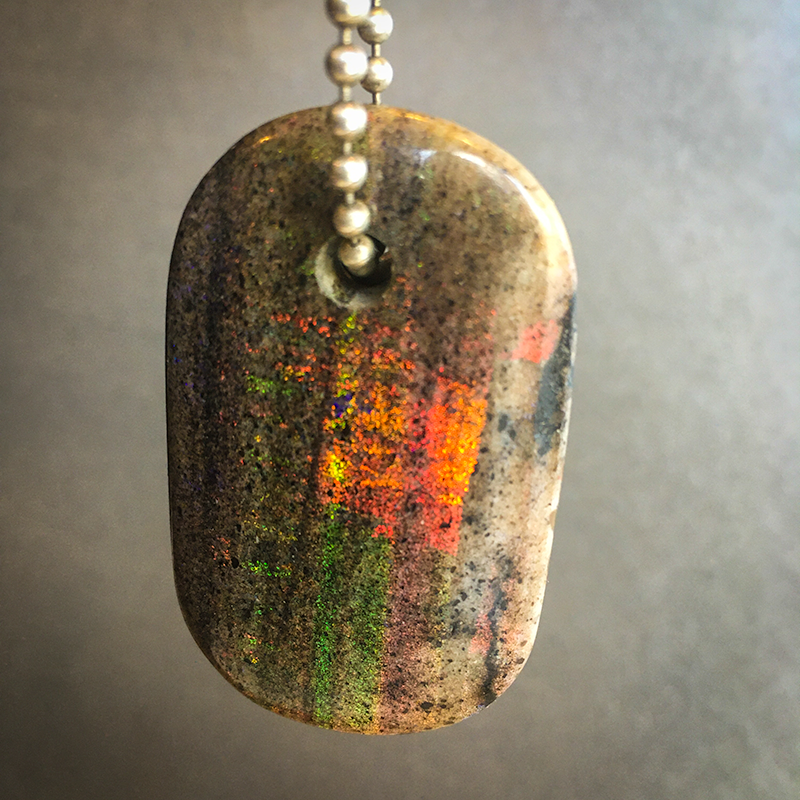 + ONE OF A KIND +
+ HANDCRAFTED BY FRANK & MIRÉ MOLNAR +
Fine, handcrafted, energetic Sand Opal stone Goddess Tag pendant with hand-stamped scratched Silver tag pendant on a 27inch adjustable Sterling Silver ball chain necklace with traditional bead chain connector clasps. Tag measures 2 inches long by 1 1/4 inches wide.
Energetic Qualities of the Stone and Necklace Intention:
+ Intention/Goddess: DREAM
+ Chakra: Crown
Mr. Sandman bring me a dream...
Support your aura and shine full spectrum like a rainbow with the optimistic energy of the Sand Opal. Wearing this amulet will sooth the emotional body like a lullaby while inspiring your creativity, optimism and enthusiasm. Opal supports cosmic consciousness and will enhance your intuition, insight and dreams. Great stone for deep energy workers, Shamans or for far out spiritual journeys. For priestesses, Wiccans, lightworkers, healers  and Sha Mamas of all varieties!
Dream a little dream...
*** Allow for 1 week to ship for polishing and moon bath ***
Note: Our descriptions of stone uses are not meant to treat any illnesses. Please see a doctor if you have a health issue you are looking to heal.