00015 Talisman in Agate with Quartz Crystals and Copper "LAKSHMI" Stamped Goddess Tag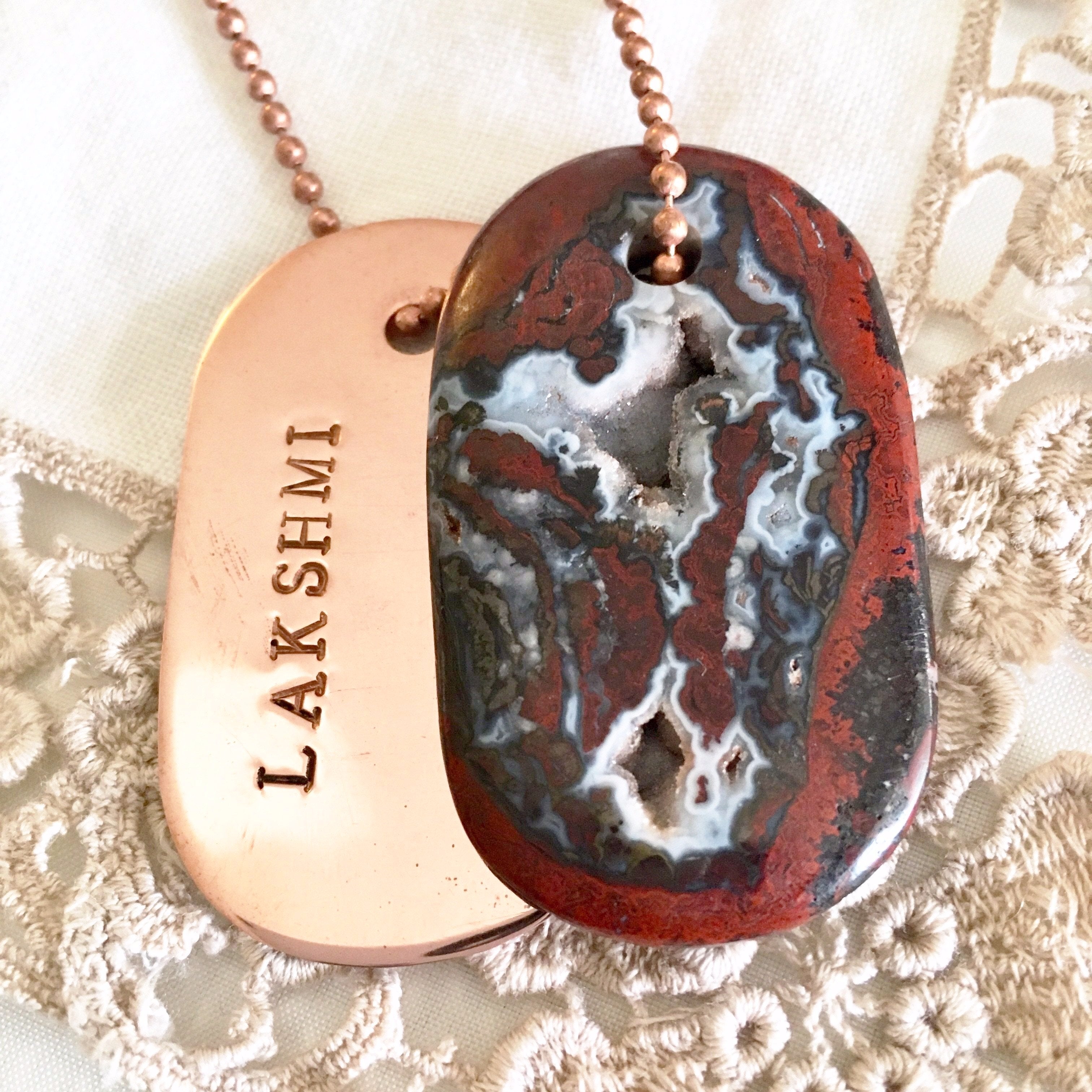 Number: 00015
Owner: Sabrina Taj Taj 
Materials:
Agate with Quartz Crystals, Copper
.......
+ ONE OF A KIND +
+ HANDCRAFTED BY FRANK & MIRÉ MOLNAR +
Energetic Qualities of the Stone and Necklace Intention:
+ Intention/Goddess: LAKSHMI
+ Chakra: ROOT
Lakshmi is the Goddess of wealth, abundance and harmony. The Lakshmi/Agate Goddess Tag is supportive of the Divine Flow easily and effortlessly bringing security, wealth and peace into your life. This is a wonderful Goddess Tag for Pregnant or recent Mamas as the Agate promotes inner strength, calmness and maturity. It's nurturing, protective properties encourage peaceful security and self-confidence. The stone also helps new mamas who are experiencing post-birth "baby blues" and additionally if worn between the breasts it will encourages lactation. Crystal lined fossilized inclusions are this extraordinary Goddess Tag's special eye-catcher! For priestesses, Shamans, Wiccans, lightworkers, healers, Creatrixes and Sha Mamas of all varieties!
Note: Our descriptions of stone uses are not meant to treat any illnesses. Please see a doctor if you have a health issue you are looking to heal.