Talisman of Blue Jasper and Silver "INSPIRE" Stamped Goddess Tag Necklace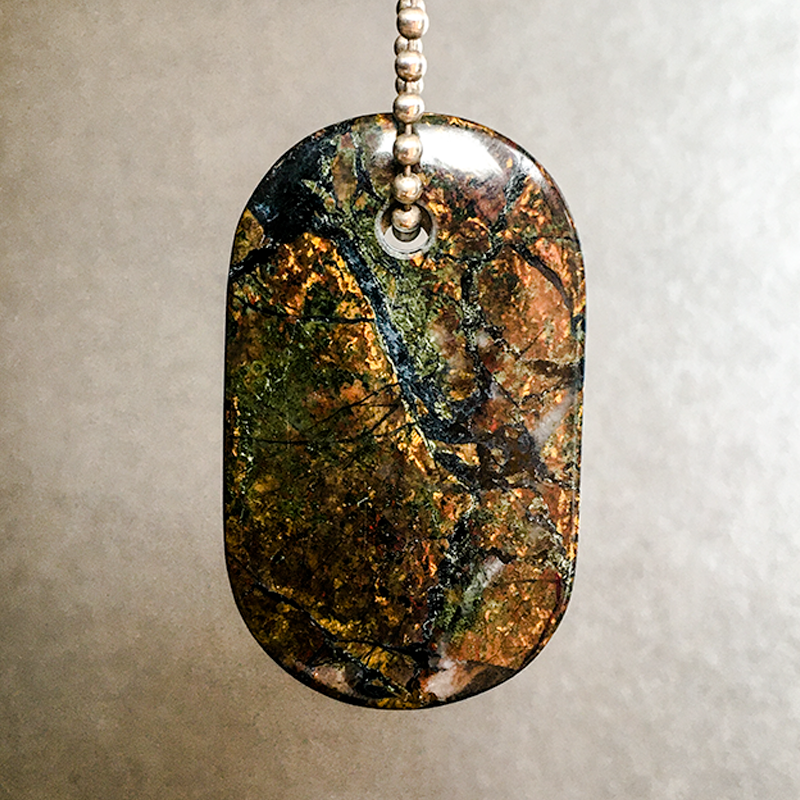 + ONE OF A KIND +
+ HANDCRAFTED BY FRANK & MIRÉ MOLNAR +
Energetic Blue Jasper Goddess Tag pendant with hand-stamped Sterling Silver tag pendant on a 27 inch adjustable Sterling Silver ball chain necklace with traditional bead chain connector clasps. Tag measures 2 inches long by 1 1/4 inches wide.
Energetic Qualities of the Stone and Necklace Intention:
+ Intention: INSPIRE
+ Chakra: Heart
Where do we attain our inspirations? From the Earth? From the Cosmos? From within? This Blue Jasper specimen brings to mind a picture of all these inspiring places within it's stunning mixture of micro Quartz and Chalcedony. The Blue Jasper reinforces healing and healthy organs and all-body vitality! It supports strength, courage and confidence. When we feel our best we are able to do our best work. ...Our inspiration floods in and is made manifest with ease. 
For priestesses, Shamans, Wiccans, lightworkers, healers, Creatrixes and Sha Mamas of all varieties!
*** Allow for 1 week to ship for polishing and moon bath ***
Note: Our descriptions of stone uses are not meant to treat any illnesses. Please see a doctor if you have a health issue you are looking to heal.