00017 Talisman in Blue Tigers Eye and Silver "Divine" Goddess Tag Necklace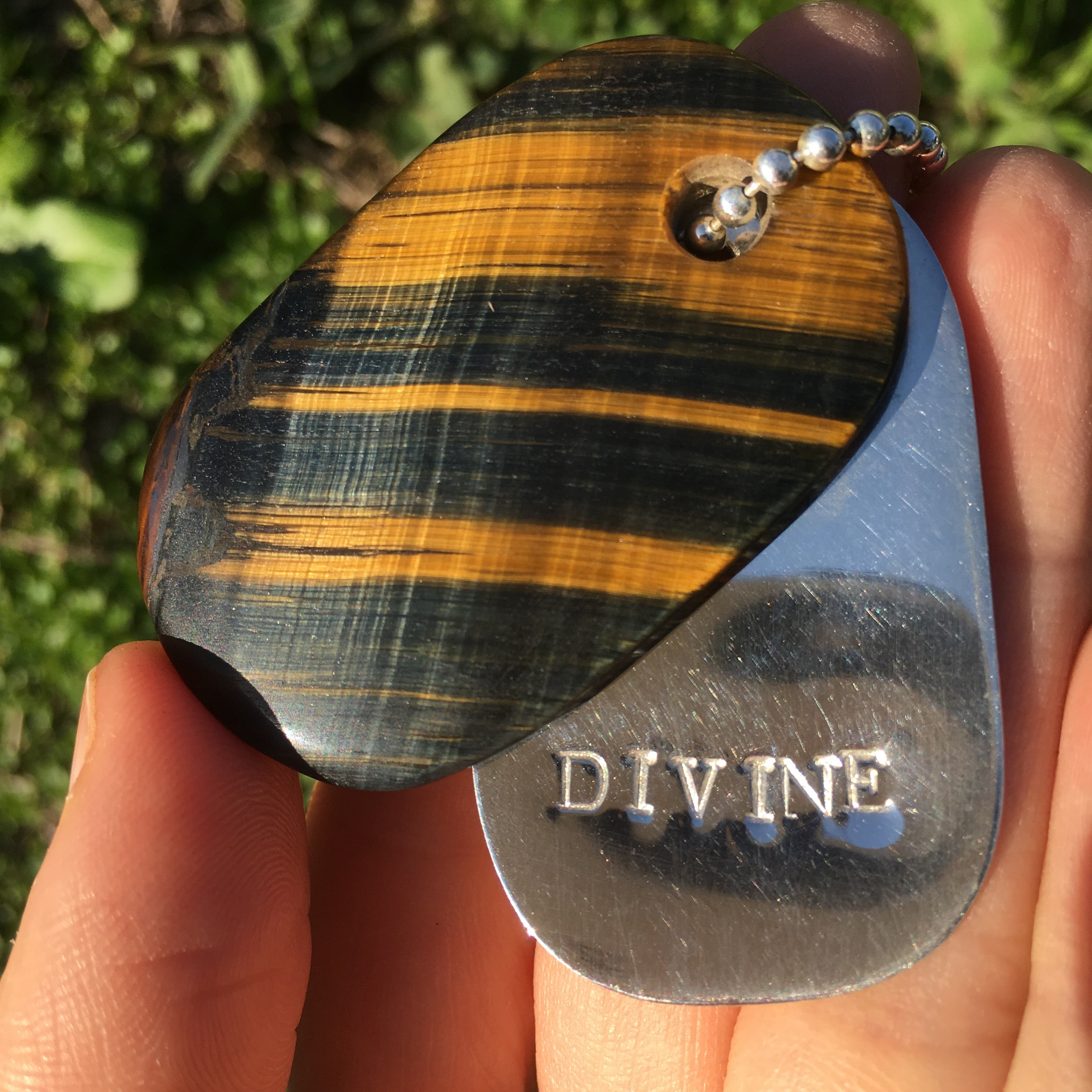 Number: 00017
Owner: Chandelle 
Materials:
Blue Tigers Eye, Sterling Silver
.......
+ ONE OF A KIND +
+ HANDCRAFTED BY FRANK & MIRÉ MOLNAR +
Energetic Qualities of the Stone and Necklace Intention:
+ Intention/Goddess: DIVINE

+ Chakra: THROAT

Tigers Eye known as Hawk's Eye will help you be brave and shine the divinity that you are - seeing your path with the piercing sight of a hawk. Support your deepest integrity and truth. Keep your upper chakras bright and full of energy, uplifted beyond doubting your divine essence. Be brave and speak your TRUTH. YOU are DIVINE! For priestesses, Wiccans, healers, Shamans, lightworkers, Creatrixes and Sha Mamas of all varieties!
Note: Our descriptions of stone uses are not meant to treat any illnesses. Please see a doctor if you have a health issue you are looking to heal.