Talisman of Amethyst and Silver "SOPHROSYNE" Stamped Goddess Tag Necklace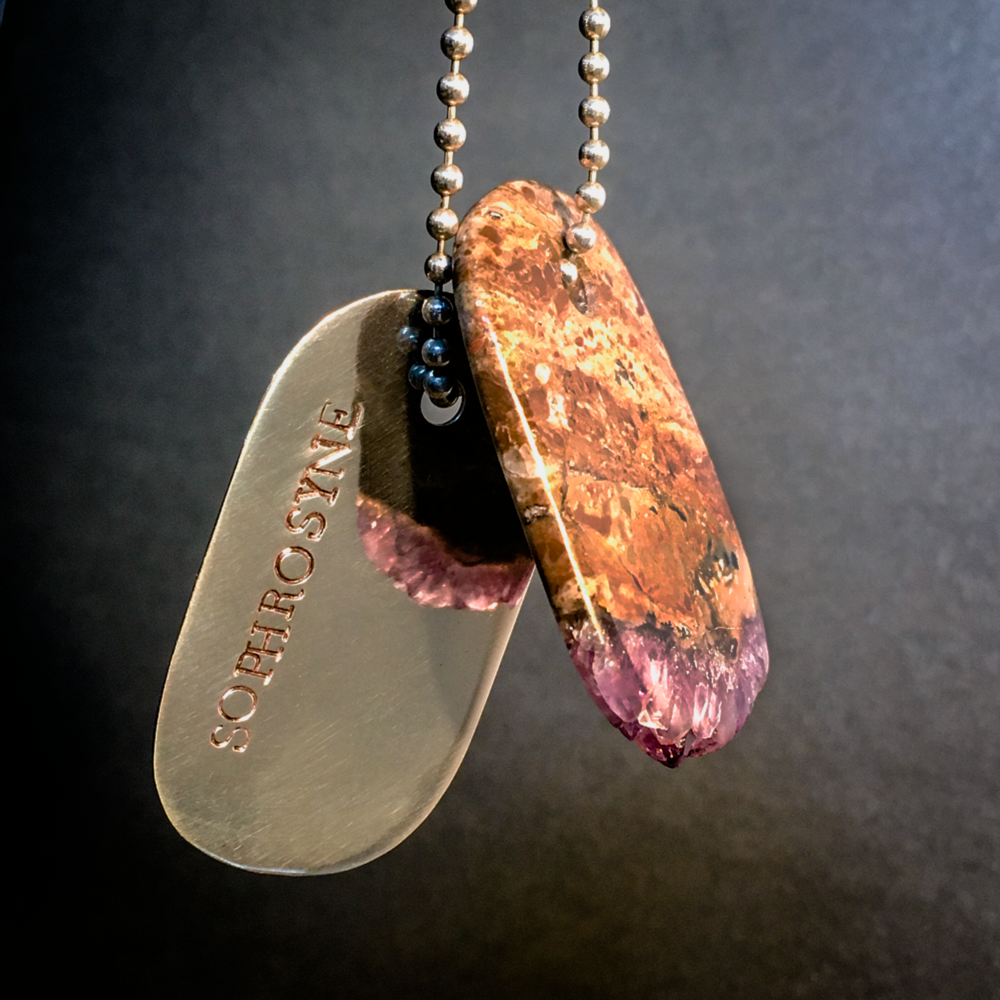 + ONE OF A KIND +
+ HANDCRAFTED BY FRANK & MIRÉ MOLNAR +
Energetic Amethyst Crystal and stone Goddess Tag pendant with hand-stamped Sterling Silver tag pendant on a 27inch adjustable Sterling Silver ball chain necklace with traditional bead chain connector clasps. Tag measures 2 inches long by 1 1/4 inches wide.
Energetic Qualities of the Stone and Necklace Intention:
+ Intention/Goddess: SOPHROSYNE

+ Chakra: Crown
Goddess Sophrosyne supports our having a healthy state of mind characterized by self control, moderation and a deep awareness of one's truth, and resulting in true happiness. Amethyst promotes sobriety, strength and divine connection. Sophrosyne is a state, a concept, a virtue, a number of qualities, all coming together to form the ideal character (that is YOU). Intend to have self-control, self-knowledge and forethought. Have temperance, be slow to anger, enjoy restraint and reason. This piece will empower those working to live a life of sobriety and purpose as well as those on a paths that are focused, magickal and in-practice.  
For priestesses, Shamans, Wiccans, lightworkers, healers, Creatrixes and Sha Mamas of all varieties!
*** Allow for 1 week to ship for polishing and moon bath ***
Note: Our descriptions of stone uses are not meant to treat any illnesses. Please see a doctor if you have a health issue you are looking to heal.